Wicker working - effortless French
Curated from our collection
- All items pictured above are available for purchase -
A Louis XIV walnut commode from the early eighteenth-century grounds this scene – brightly contrasted by vintage sunburst mirrors. A handmade brutalist vase adds texture and is evocative of sweet-chestnut seed pods that are customarily found in Provençale gardens. Two artisan made birds enliven the vignette while simplicity is added by the wicker armchair.
Naturally wicker
A natural, plant-based material, handmade, inducing relaxation, good indoors and outdoors – what's not to love about wicker?
What is wicker?
The term wicker is applied to any technique of woven fiber to create beautiful furniture from stools, chairs,  buffets and baskets, to coffee tables, place-mats, lamp shades, and umbrella stands. The technique of over-under weaving goes back to the earliest times, probably into the deep past of prehistory.
Made from palm and grass, the basket pictured above is from the New Kingdom, Ramesside, Egypt, ca. 1295–1070 B.C. and is on view at The Metropolitan Museum of Art, New York.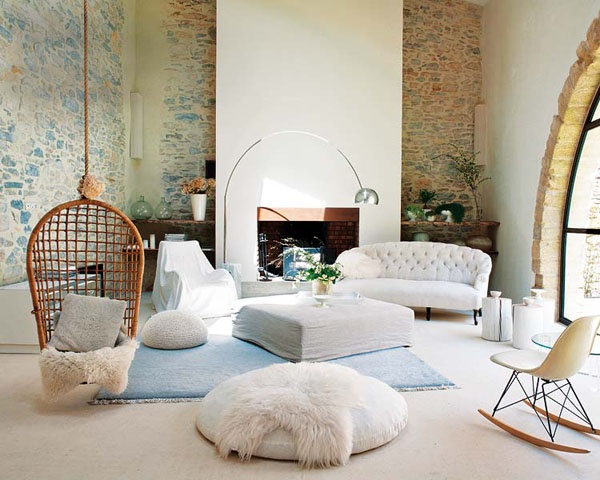 Weaving fibers by hand to create blissful pieces, wicker is always going to be popular. It's extremely tactile, smells of pleasing plant stems, is unique, and all these things together imbue it with character. The designs and styles that can be achieved with wicker are interesting and varied – it can be tightly or loosely woven, made of thin or thick plant material. There is something about wicker that promotes a feeling of ease, probably because the weave lets the air in. It creates breathing room.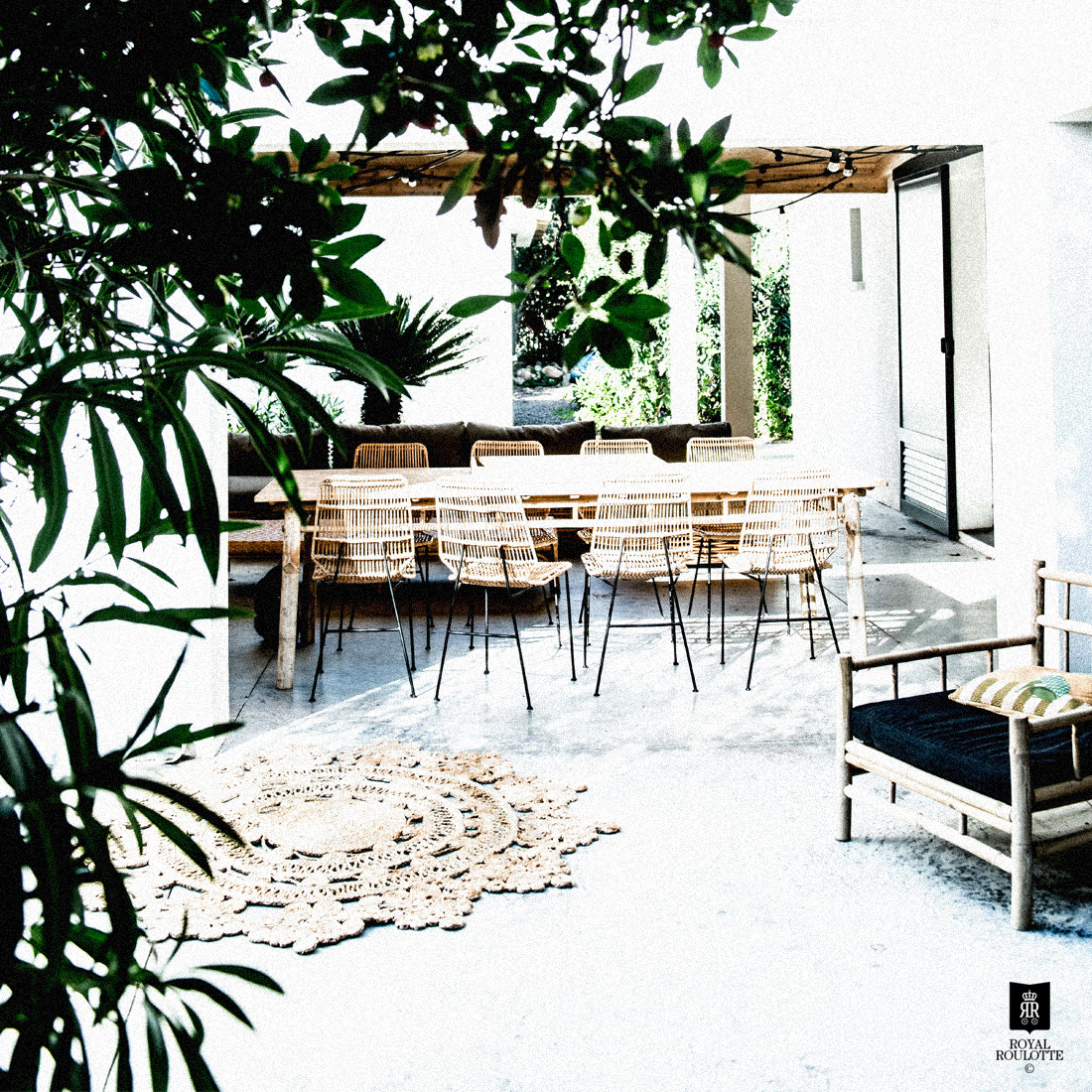 French wicker
A long tradition of wickerwork can be found in southern France, concentrated along the Rhône River, between Arles and Saint Rémy de Provence. Antique and vintage pieces from ateliers such as Audoux-Minnet and other local artisans can be found on the Chez Pluie online boutique.
Antique wicker
A more recent craze for wicker, however, peaked in the 19th century in Europe, especially in Italy, Victorian England, Sweden, and France. It is possible to find some fabulous pieces from this era and Chez Pluie usually always has some in stock. 

Vintage wicker
Nowadays the Riviera and sunny Mediterranean climates, like Provence (or Palm Springs), might come to mind when you think of wicker. This is in part because during the 1950s and 1960s in Italy and France wicker became fashionable to use outdoors, around pools, overlooking rocky shores, on paved porches near lovely big Biot jars alive with citrus or olive trees.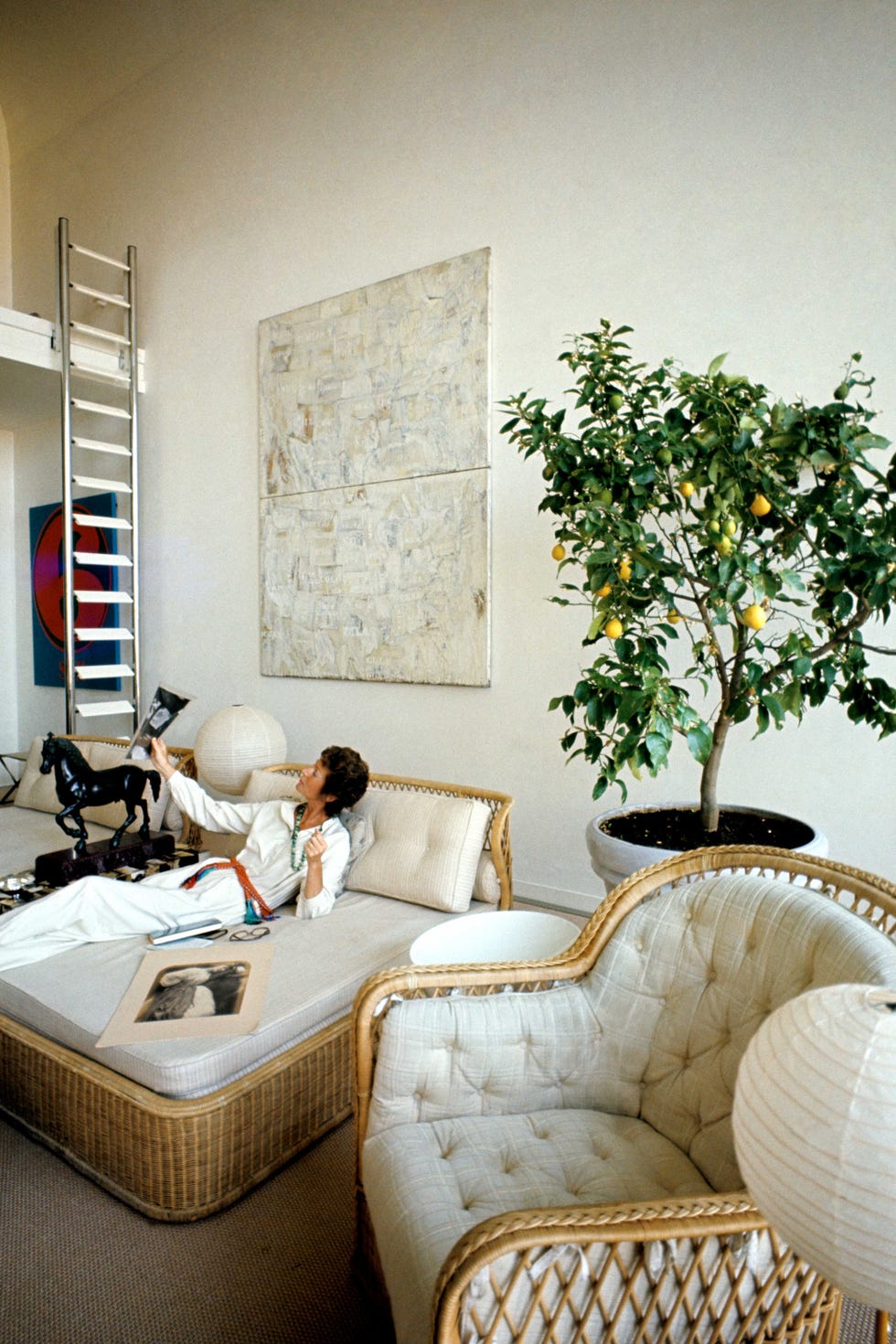 The Italian designers Marella Agnelli and Renzo Mongiardino were largely responsible for increasing the glamour of this material.
Types of wicker
Rattan
A group of climbing palms native to Southeast Asia is the traditional source of natural rattan. The stronger, thicker vines are bent and used to form the base of many pieces. The much finer segments of the palm stem's interior are used to form parts of the piece that need fine weaving, such as decorative and patterned areas like seat surfaces or the sides of drawers.
Straw
Cane
It is still possible to get detailed weavework with cane, as seen photographed above on the seats of these stools.
Bamboo
Caring for wicker
Protect wicker furniture from rain, so be sure to bring it indoors during bad weather. Wicker is not usually waterproofed and the plant fibres can become damaged by mold or mildew. Over time, the sun will also affect the coloring of wicker, so keep it in shady areas or bring it inside over long periods of time.
Photo credits: Chez Pluie, Metropolitan Museum of Art, Erika Brechte (Pintrest), Planete-deco, Vogue, Veranda Magazine

Leave a comment